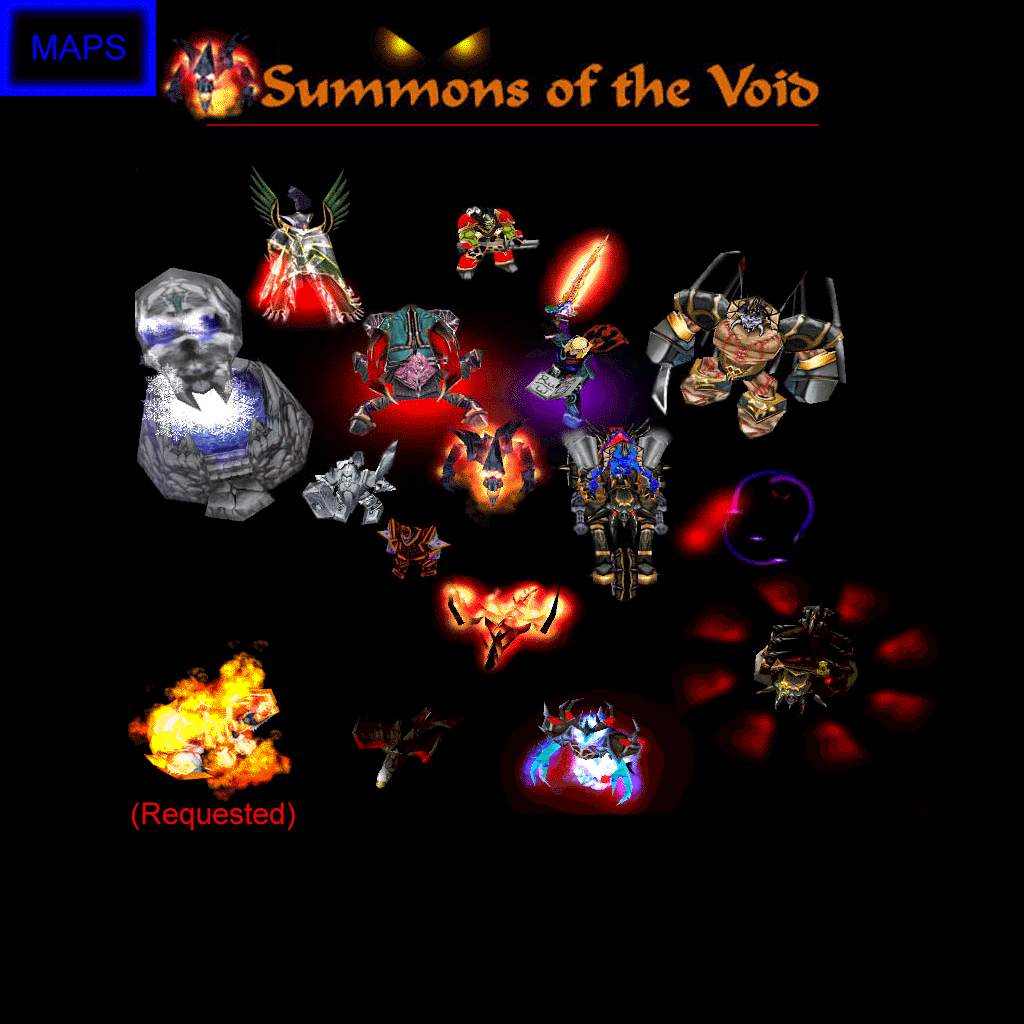 Yay! New additions: Worlds of Infinity & News, Tutorials, and Stuff
Summons of the Void is a Warcraft III The Frozen ThroneTM (Trademarked by Blizzard Entertainment) model download site. To download a warcraft model click on a figure above. The figure will take you to a category that contains that figure. Example: Click the statue of a dwarf to go to the Doodads category. Click on the name of the dwarf statue (Mountain King Statue) model to download that model.
If any of my models doesn't work please tell me. I might be able to fix them.
Click HERE for more info on importing models and making them apply to units in Warcraft III.
Please give me credit if you use one of my models in a map.
Created By Retera
retera (at) comcast (dot) net
retera (at) etheller (dot) com
You can reach me at Retera on Battle.net on the USEast server, also known as Azeroth.
Special Thanks to Perfect Chaos for teaching me to model and giving me site ideas.
Someday, something may happen and the URL of Summons of the Void may change. If this happens simply google search "Summons of the Void," and if no results show up google search every few days.
3/29/2017 - It is now on GitHub, back up after about 12 years.
Summons of the Void began as a computer project for 4-H and received a blue ribbon!
Thanks to Terri Melinaria for the vocals. (background music)